My mix rig, based in Brighton UK, is a true hybrid system. Combining the flexibility and control of the digital domain with the unmistakable quality of tone that boutique hardware and analogue summing equipment offers.



Summing:
Neve 8816 Summing Mixer
Neve 8804 Fader Pack

Monitoring:
Barefoot Sound MicroMain 27 (Gen.1)
Yamaha NS-10
Beyerdynamic DT770Pro (x2)
Sennheiser HD25

Tape Machines:
ReVox PR99 MKIII

Dynamic Processors:
SSL Logic FX G384
UREI 1178
Chandler EMI TG1 Limiter
Empirical Labs EL-8XS Distressors (x2)
Universal Audio 1176LN (x2)
dbx160 VU (x2)
dbx160XT
SSL FJ4000E Vintage E Series Channel (x2)
SPL Transient Designer 4
Drawmer DS-201

Equalization/Tone Processors:
SSL FJ4000E Vintage E Series Channel (x2)
AMS Neve 8803
Rupert Neve Designs 551
API 550a
API 560b
Helios Type 69-500
TK Audio TK-lizer 500
Maag EQ4
Rupert Neve Designs 542
Thermionic Culture Vulture
UREI 545 Parametric Equalizer
UREI 565T Little Dipper
Dolby A-Type 361 (Vocal Enhancer Moded)

Effect Processors:
Lexicon 224XL & LARC

Outboard Pre-Amps:
SSL FJ4000E Vintage E Series Channel (x2)
Classic API 312 (x2)
Helios Type 69-500

Microphones:
Electrovoice RE20
Telefunken MD421/5 (x2)
Shure SM7b
SE Electronics VR1 Voodoo
Shure SM57 Transistorless Modified (x2)
SubKIK House Build (Celestion 10" Driver)

System:
Apple PowerMac 12-Core 2.4GHz Xeon
Antelope Audio Orion32
Burl Audio B2 Bomber ADC
Universal Audio UAD2 Duo

Software:
Pro Tools HD Native 12.8
UAD V9 (Full Complement)
Waves Diamond Bundle V9
Celemony Melodyne 4 Editor
Audioease Altiverb V7
Audioease Speakerphone
Fab Filter ProMB
Fab Filter Pro-Q 2
Fab Filter Pro-L
AAS Ultra Analog
AAS Lounge Lizard EP-4
AAS Tassman 4
Valhalla Vintage Reverb






Extras/BackLine:
Dynamount X1-R Robot Mic Mount
Morgan Davies Drums 'Wookie' Snare 14x7.5"
GCI Brutalist (by JRS Audio) Custom Pedal
Tech21 Sans Amp
Maxon OD808
Boss GE-7 Graphic Equalizer (Modified)
Boss NS-2 Noise Suppressor
Boss PN-2 Tremelo/Pan
Radial Big Shot ABY
Electro-Harmonix Q-Tron

Powered by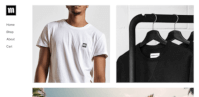 Create your own unique website with customizable templates.